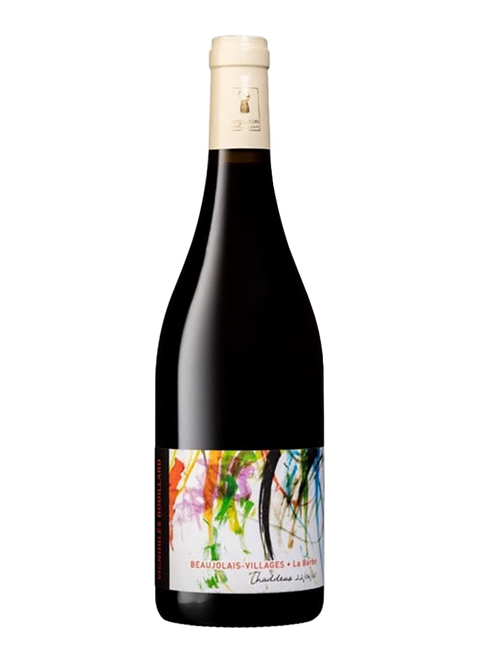 Beaujolais Villages Nouveau AOC 2023, Renaud Bodillard
It's here! (Well almost...!) Order your Beaujolais Nouveau today for delivery in time for Thursday 16th November 2023!! This organic, light and fruity red marks the start of the season and is perfect for sharing.
Serve lightly chilled and enjoy on its own, on your own, with friends with poultry, with light meats, with pasta - well pretty much anyway you like
How it's made
100% hand harvested Gamay grapes are produced using organic farming methods without the use of chemical pesticides. The Bodillard family have worked these south facing plots for 5 generations and their work on the vine is exceptional. The vines are bush trained in goblet form , to best respect the environment. The grapes are picked in bunches which are put whole into the vat to undergo carbonic maceration. No oak, no added sulphites or any other additives. This really is a wine made from grapes, the whole grapes and nothing but the grapes.
In the glass
Soft, wild red fruit aromas, light and fruity structure with well-balanced acidity and a little tannin on the smooth finish.