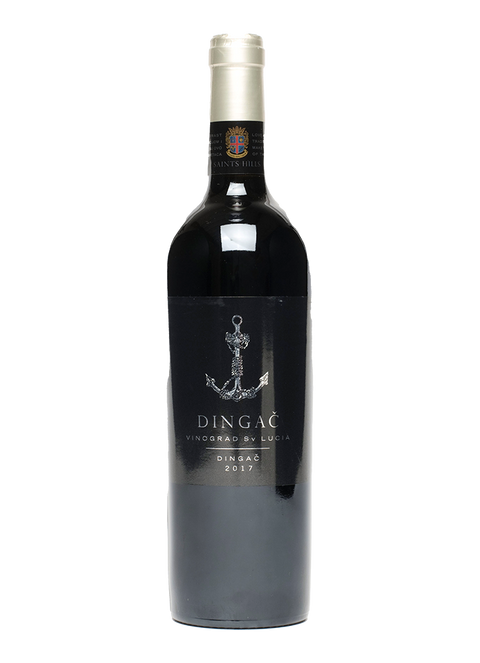 Dingač 2018, Saint Hills
New & Exclusive. Fine Wines from Croatia.
Only a few bottles remaining of the Saint Hills flagship wine.
Made in consultation with the world's most famous winemaker, Michel Rolland. It is a privilege to represent these exceptional wines exclusively in the UK. The wines are made in small quantities and stocks are extremely limited.
How it's made
Made in Croatia's first recognised wine growing region in Dingač on the Pelješac peninsula.  
The vines take optimum position on the slopes that lead to the sea - the view that persuaded Michel Rolland to come out of retirement. Exceptional terroir whose potential is in the safe hands of the Tolj family.
The vines benefit from full sun and cool sea breezes. Made from 100% Plavac Mali, Croatia's indigenous red grape variety, this wine is made in very small quantities and all of the work on the vines is carried out by hand on the steep terrain that leads down to the sea. This area produces wines of the highest quality, due in part to their near perfect growing conditions - red, limestone quartz soil, and triple insulation form sun, the reflection from the sea and the reflection from the quartz. After hand harvesting the grapes go through double sorting, cluster by cluster, berry by berry. Only 200g of grapes are produced by plant - so the concentration of fruit and flavour are second to none.
The wine ferments in big wooden vats and in a barrel fermenter before being aged for between 18-24 months in French oak barrels. It rests in the bottle for at least 6 months before release.
In the glass
Intense ruby red with purple glints. Extremely attractive nose filled with black forest fruit, dominant dark cherry with hints of mediterranean herbs and spices, dark chocolate, and the smoky scents of toffee and tobacco leaf. Deliciously harmonious on the palate with all of the fruit aromas following through. Rich and complex with delicate tannins and stunning mineralogy. A long lasting, spicy finish.