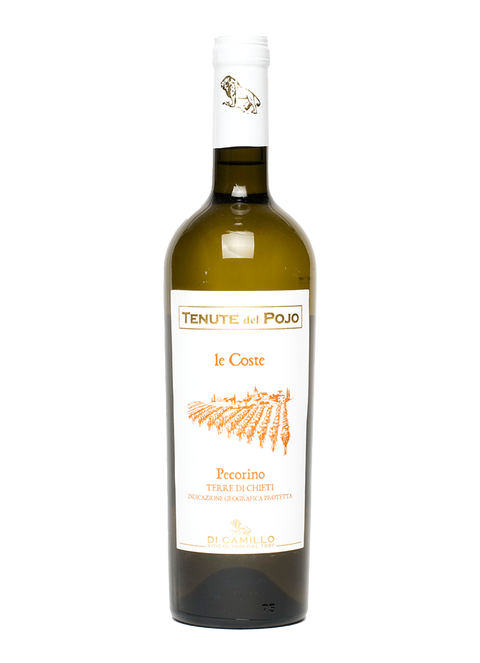 Pecorino Terre di Chieti IGP Le Coste 2022, Tenute del Pojo
Style
Aromatic and fruity
Classic Italian Pecorino. Silver Medal Mondus Vini. 
How it's made
The Di Camillo family have been farming these lands near Chieti in  Abruzzo for 6 generations using sustainable, organic farming methods to produce wines that are known in the region for elegance and style. Traditional methods are used on the vines and in the winery - the grapes are soft pressed and fermented at low temperatures to preserve all the flavour of the fruit.
In the glass
Pale gold in colour with an aromatic nose filled with green apple and peach and hints of plum and rosemary. Lovely rounded palate with pleasant, firm fresh green notes and a medium body.
Awards