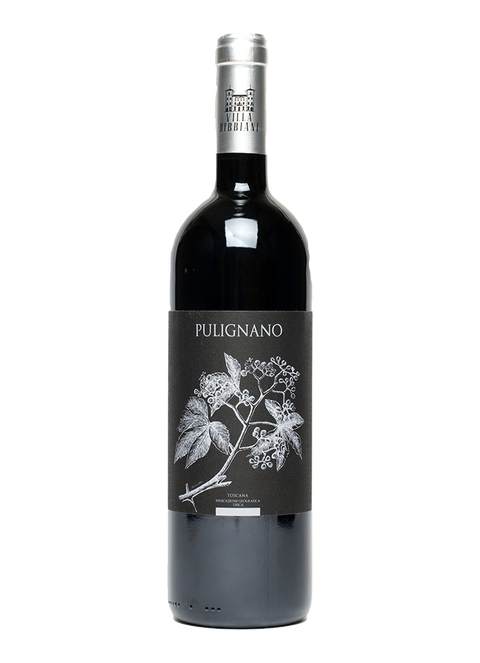 Pulignano IGT Toscana 2018, Villa Bibbiani
A must try Super Tuscan from Villa Bibbiani made from the native Sangiovese. Top quality wines from this experienced winery - where the vines are around 60 years old. A stone's throw from Florence in the Tuscany region of Italy. 
How it's made
Grapes are harvested manually with a double sorting of the bunches in both the field and the cellar. They are introduced into steel tanks using gravity to slowly move them downwards and vinified at 25/28 deg C. They stay here for between 15 and 20 days with very gentle punch downs to improve maceration of the grapes and their skins. Malolactic fermentation followed by an 8 month stretch in French oak followed by six months in French oak casks.

In the Glass
Bright ruby red colour with a delicate, complex nose. Notes of ripe fruit, cherry and violet stand out - in harmony with spicy and slightly toasted undertones. Vibrant and enveloping on the palate with soft tannins that enhance the aromas with both persistence and elegance.