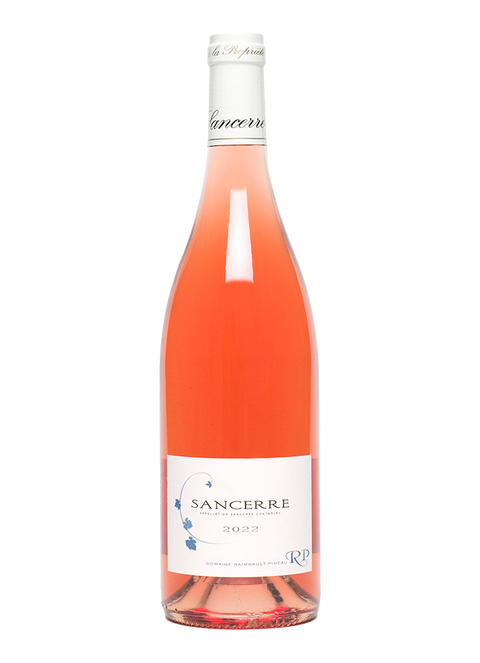 Sancerre Rosé AOC 2022, Domaine Raimbault Pineau
Special Offer - while stocks last
Save £4 per bottle or £5 per bottle for a case of six!
Some say that Sancerre make some of the finest rose wines in France. Pale, dry but bursting with fruit - makes a perfect aperitif or works brilliantly with goats cheese, mild curries and tagines. (Note the wine is paler in the glass than it appears in the photo.)

How it's made
The vineyard is established on hills and well directed, exposed and protected hillsides where the soils are particularly diverse. Wine-growing tradition passed down in the family of winegrowers for more than four centuries or 13 generations. 
The Pinot Noir grapes are harvested at optimal ripeness and taken to the press as fast as possible. The juice is then put in a thermo regulated vat in order keep the temperature low - at between 14 - 16 degrees - this helps to preserve all the aromas of the grape. It is matured on fine lees and each cuvée assembled with care to obtain a consistently high standard.
In the glass
A beautiful pale rosy pink - which reflects the high quality Pinot Noir grapes from which it is made. This is a dry, fresh rosé reminiscent of ripe strawberries with a touch of autumn fruits. A lovely alternative to both white and red wines.
£15.95
£19.95
You save £4.00