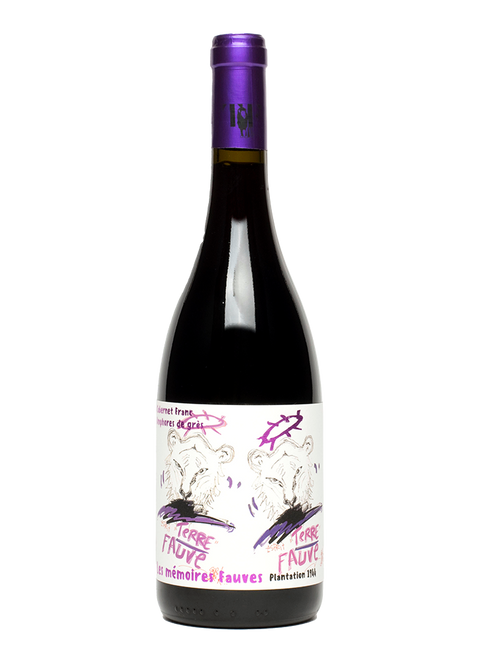 Au Mémoires Fauves VdF 2020, Chateau Terre Fauve
This is a Natural Wine that contains no added sulphites. Only 300 bottles are produced each year and we only have a small allocation left for this season. The wine is not clarified or filtered, so you may notice a slightly cloudier appearance than you might usually expect.
How it's made
Young growers Nicolas and Morgane Baudet combine their creative skills to make some of the most interesting wines we've come across this year. Nicolas spent part of his wine training in the top Chateaux of Bordeaux, including Chateau Petrus. They farm both organically and biodynamically and have created an ecosystem consistent with their principals - introducing bird and bat boxes, and habitats for local birds. This helps to keep the insect population under control naturally. They carry out a green harvest then allow the grapes to ripen until slightly over mature before hand harvesting and selecting on the sorting tables. Intense, slow maceration in concrete tanks using natural yeasts before ageing for 10 months in oak barrels. The wine is not clarified or filtered. The wine is made from old vines - planted in 1944.
In the glass
Dark ruby red, blackcurrant, prune, rose and violet nose with hints of pepper and eucalyptus. Earthy undertones with lots of juiciness on the palate. Soft tannins, medium body and lovely long length. This unfiltered wine may have some lees deposits or sediment that give the appearance of shadows in the glass...