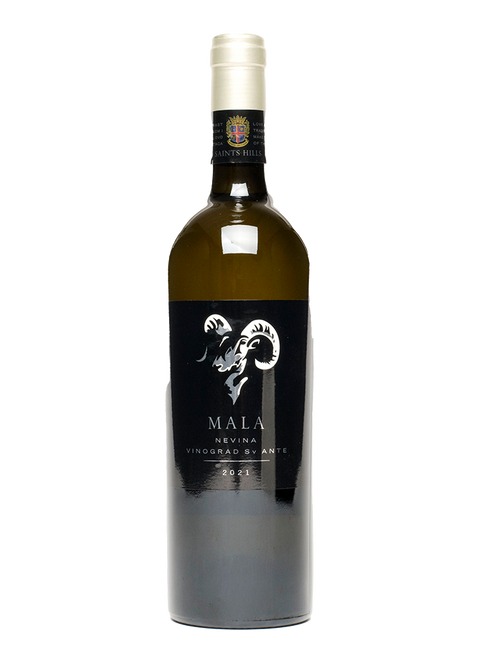 Mala Nevina Sv Ante 2021, Saint Hills
Grape
Malvazija Istriana
Chardonnay
New & Exclusive. Fine Wines from Croatia.
Made in consultation with arguably the world's most famous winemaker, Michel Rolland. It is a privilege to represent these exceptional wines exclusively in the UK. The wines are made in small quantities and stocks are limited.
How it's made
Radovani in Croatia sits on the South Dalmatian coast with perfect southern exp osure where the vines benefit from full sun and cool sea breezes. The vineyard is planted with 70% indigenous Malvazija Istriana and 30% Chardonnay to which the Tolj family have brought their special skills to create a wine that is perfectly integrated, beautifully balanced and personality-driven under the auspices of Michel Rolland.
The vineyard is cultivated using small tractors and by hand. Green harvests are carried out to ensure that the crop never exceeds 1kg per plant. The grapes are cooled to 5 deg C before being hand sorted on sorting tables. Fermentation takes place in egg- shaped concrete vats, and in large wooden vats. The wine is aged for 6-9 months in concrete and wooden vats - with 10% in French oak barriques and is unfiltered.
In the glass
Clear, straw yellow with golden nuances. This wine is intense and complex on the nose, characterised by baked apple, pears and apricots with a little touch of basil, honey and almonds. Creamy in texture, this is a medium-bodied wine with very pleasant iodine notes from the vines' exposure to the sea breezes. Ripe fruits and herbs predominate and there is a long lasting almondy finish.