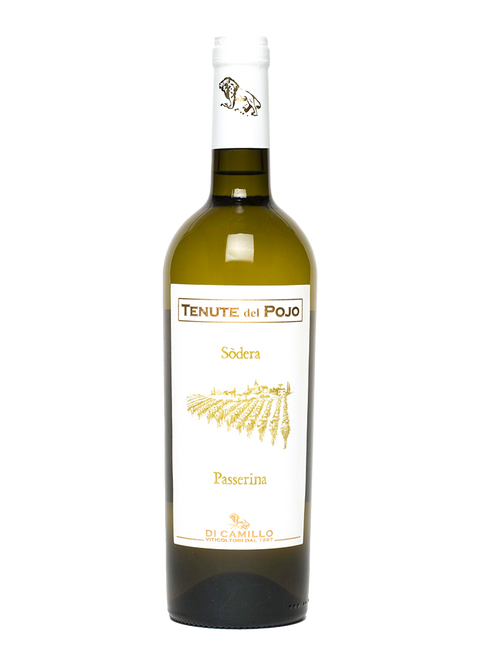 Passerina IGP Sodera 2022, Tenute del Pojo
Award-winning white and worth keeping a few in the fridge! A great alternative to Pecorino.
Awards
How it's made
The Di Camillo family have been farming these lands near Chieti in  Abruzzo for 6 generations using sustainable, organic farming methods to produce wines that are known in the region for elegance and style. Traditional methods are used on the vines and in the winery - the grapes are soft pressed and fermented at low temperatures to preserve all the flavour of the fruit.
In the glass
Pale yellow with green glints - lovely gentle aromas of pink apple, lemon zest, pear and jasmine with a crisp and aromatic palate.