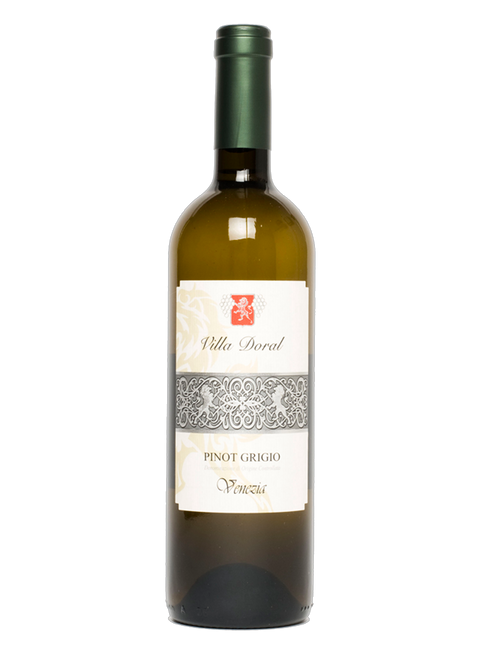 Pinot Grigio DOC Venezia 2022, Villa Doral
Italian classic white wine that is made from grapes grown on old vines - providing the wine with additional concentration and flavour. Elegant, rich and balanced with tons of peachy, nutty aromas.
How it's made
The Loris family has been making wine for many generations and the vines are planted along the stony banks of the Piave river. This ensures that the grapes are perfectly exposed to sunlight and ripen to perfection before hand harvesting. After pressing - the must ferments for 20 days with natural yeast and cold maceration and kept on the lees until bottling - again bringing the fruit flavours and grape typicity to the fore.
In the glass
Pale straw yellow with a beautifully rich, flowery, nutty nose - ripe fruits combined. Elegant and intense with lots of peach, apricot, stewed apple and hints of hay and fresh almonds with a long balanced finish.