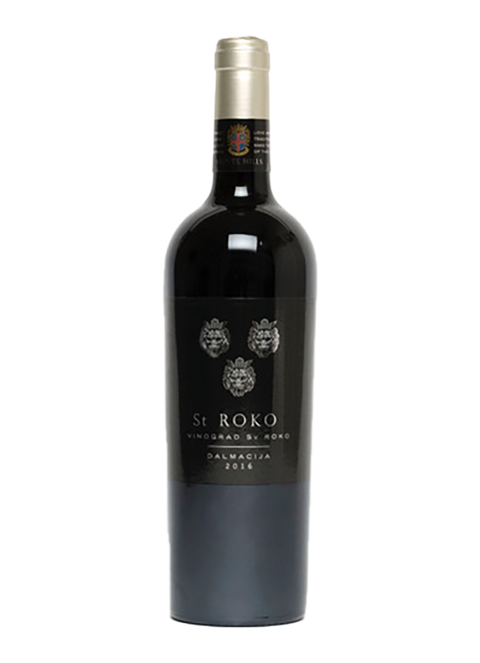 St Roko 2017, Saint Hills
Style
Elegant & Harmonious
New & Exclusive. Fine Wines from Croatia.
Made in consultation with arguably the world's most famous winemaker, Michel Rolland. It is a privilege to represent these exceptional wines exclusively in the UK. The wines are made in small quantities and stocks are limited.
How it's made
The village of Komarna lies on the South Dalmatian coast and the vines take optimum position on the slopes that lead to the sea. They benefit from ideal southern exposure where the vines benefit from full sun and cool sea breezes. Made from 100% Plavac Mali, Croatia's indigenous red grape variety, the grapes are hand harvested in small quantities. The vineyard is cultivated by hand and using small tractors and undergo a green harvest so that the crop never exceeds 1kg per plant. 
Grapes are cooled down to 5C in cooling rooms overnight, before being hand sorted on sorting tables. The best grapes go on to fermentation in big wooden vats and concrete tanks. Aged in 20% new french oak barrels, and partially in concrete to preserve freshness for 12-14 months. It is then aged further in the bottle.
In the glass
Ruby red with purple nuances. Intense, aromatic nose of ripe dark blackberry, plum and fig. Herbal notes of oregano and thyme develop into sweet spice notes, a hint of vanilla, wood and leather. Elegant, structured palate with silky tannins and deep flavours with a long, harmonious finish.