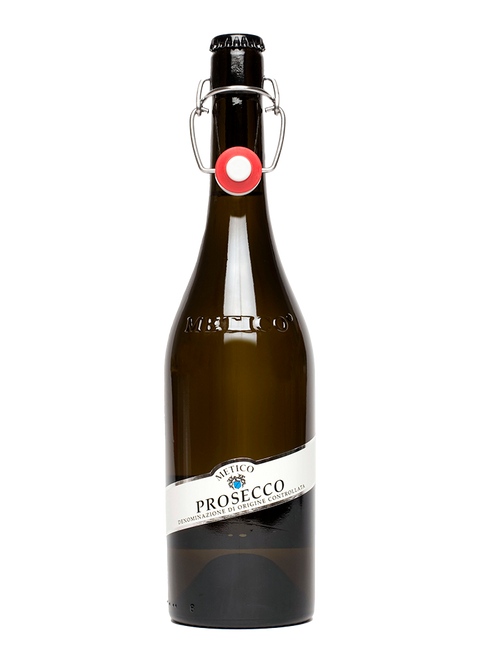 Prosecco DOC Metico Vino Frizzante, Vini Tonon
No better bottle for picnic season! This easy to open Prosecco with a click clack top is fresh, light, low in alcohol and oh so moreish!

What our customers say
"Just love this bottle! The contents delicious too!"
"Got a bottle in a mixed case and want another 6 bottles please."
How it's made
Grower Loris Tonon comes from a long line of growers who pioneered the Charmat Spumante Prosecco wines in the 1930s.The plots of vines are cultivated on the slopes located in the heart of the Prosecco DOCG region between Valdobbiadene and Conegliano. Sustainable, natural wine growing. This new cuvée benefits from a new stopper system making the wine practical and fun to open. Great for parties and gatherings.
In the glass
Lots of tiny bubbles - less fizzy than a normal prosecco but equally refreshing. Orchard fruits and jasmine notes with a peachy finish.