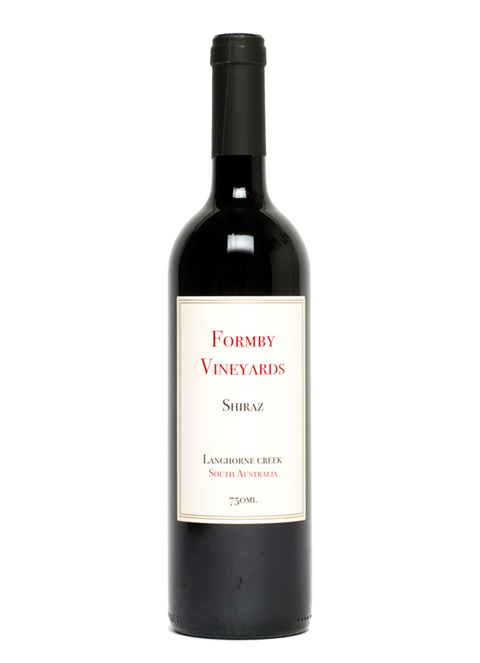 Shiraz Langhorne Creek 2014, Formby Vineyards
Awarded a 4.4 on Vivino - this knock out Australian red is an absolute corker!
What our customers say
"Would definitely buy again. Really gutsy with lots of complexity"
"The perfect accompaniment to a big, juicy steak!"
How it's made
One of the oldest vineyards in Australia - where the Shiraz grapes are grown on old vines dating back 126 years - something of an exception anywhere. These old vines produce heavily concentrated fruits which are picked at optimum ripeness. The 2014 vintage is drinking beautifully and continues to garner rave reviews. This is a sustainable vineyard who work year on year to improve every aspect of their ecological goals. They operate entirely on rainwater which is also pumped to a 10 hectare woodlot established to regenerate an area of remnant vegetation and which now covers 10% of their land, complimenting the River Red Gum swamps which have assisted other growers in the district as well as by making suitable land available to Langhorne Creek Primary School and other local community groups to plant native vegetation.  
Everything post fermentation  is gravity transferred by a lifting tank so there is minimal pumping after fermentation which is gentler on the wine. 

In the glass
Vibrant, deep, crimson magenta colour with a violet, ripe plum and black olive nose. Hints of both spice and mint with a really plummy, blackcurrant palate with a lovely grainy, chewy texture and good tannins. Lingering acidity on the very long finish.