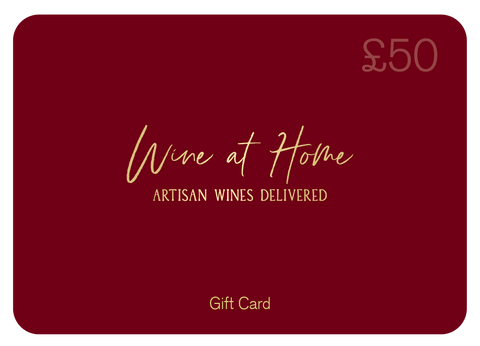 Wine Gift Voucher £50
A perfect present for wine lovers
The perfect gift for wine lovers - a gift card allows the recipient to browse and choose from our wide selection of artisan wines and spirits.
£50 is enough to buy 3 or 4 everyday classics or to blow it all on a couple of premium vintages. A valuable gift for anyone who loves wine!
How it works
Click to buy one or more gift cards to make up the denomination of your choice

You will receive an email containing a unique code

Print the email or forward it directly to the recipient

The sum on the card will be subtracted from their total order
Gift Card Terms and Condiitons
Please note that discount and promo codes are not applicable to Gift Cards.
Valid for 6 months after date of purchase.