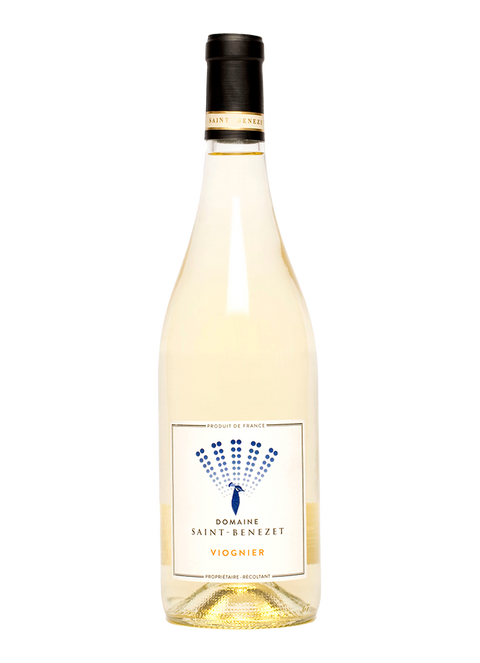 Viognier IGP Pays d'Oc blanc 2022, Château Saint-Bénézet
Fabulous organic Viognier and a perfect stepping stone wine for habitual red wine drinkers and a fresh, aromatic moreish white that works well on its own or with a range of spicy dishes.
How it's made
The Rhone valley provides the ideal quartz pebbles, known as 'gress' in which to grow these superb organic grapes. Growers Yann and Elise maximise traditional methods, working in harmony with the environment to produce wines that are exceptionally well balanced with all the flavours of the terroir. Terra Vitis certified which means they are fully organic certified with utmost respect for the environment and sustainability. Slow pressing of the grapes, fermentation at low temperature and constant monitoring by an oenologist gives this wine the freshness we love.
In the glass
Pale gold colour with a deliciously ripe peach and apricot nose. Plenty of freshness on the palate with hints of mango making it a great choice with fruity curries, prawn dishes or on its own of course. Long, expressive finish.