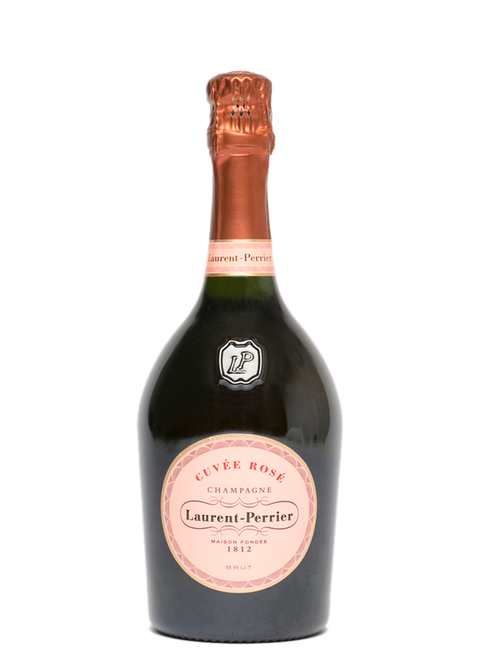 Champagne Laurent-Perrier Cuvée Rosé Brut NV
Grape
Chardonnay
Pinot Noir
Pinot Meunier
Laurent Perrier Champagne needs no introduction and is one of the world's leading labels. Laurent Perrier Rose is an absolute icon in the Champagne world, synonymous with special occasions the world over - and equally famous for its 16th century bottle design's shapely curves.
Awards
GOLD MEDAL 2019 SWA (Sommelier Wine Awards)
GOLD MEDAL 2019 TCSWWC (The Champagne & Sparkling Wine World Championships)
How it's made
It's unusual to find a Champagne of this calibre that is still family owned and independent - which allows it to continue to produce world class wines that adhere to their original values - and as ever - with respect for the environment. Established in 1812 by the original family, it is Bernard de Nonancourt who bought the vineyard in 1939 who is credited with the creation of the Laurent-Perrier style of freshness, elegance and purity. The Rose is famous for it's highly expressive bouquet that "stems from the very careful preservation of th grape's naturally fresh, red fruit aromas", in the words of winemaker Michel Fauconnet. 
A little bit of history
Marie-Louise Lanson de Nonancourt, who managed the company during the Second World War, hid 100,000 bottles behind a wall to protect them from being looted by the German invaders. At the end of the war, when soldiers broke into Hitler's Bavarian retreat, they were found and recovered by Bernard de Nonancourt who helped in the operation and who had been present when the wine was stolen five years previously.
In the glass
Pale pink colour with plenty of ripe red berry fruits on the nose and a deep, elegant style with a really fruity, long dry finish. Fine bubbles, well integrated and perfect as an aperitif or with cold meats, or red fruit desserts.