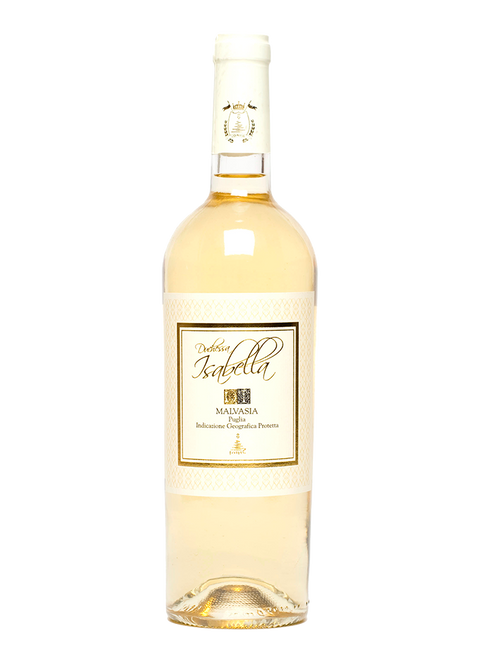 Malvasia Duchessa Isabella Puglia 2021, Cantine Ionis
The Malvasia grape  has found such a perfect home in the Palmisano family vineyards. A fresh, floral and fruity white that makes a delightful aperitif and works well with salads and fish.
How it's made
These growers just have the magic touch when it comes to winemaking and their red Primitivo is one of our top sellers and best loved wines. The grapes are de-stemmed and gently pressed. The free-run must is cooled to a temperature of 5°C for about twenty-four hours. In this case, fermentation is not triggered and the must undergoes a natural clarification since all the suspended bodies become sediment in the container. After 24 hours the must is decanted and fermented clean at 12-14° C.
In the glass
Straw yellow with green glints and a bright floral, citrus nose. Balanced, peachy palate and a fresh herbal character with hints of almond. and a lovely citrus, fresh finish.