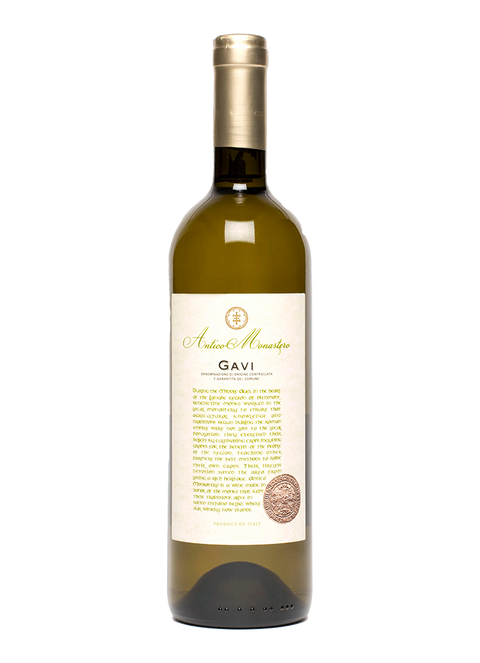 Gavi DOCG 2022, Antico Monastero
Gavi is synonymous with Italian summer - peaches, apricots and a little fresh almond. Delightful vintage from one of the oldest family growers in the region.

How it's made
Made in the heart of the DOCG (the highest rated part of the denominated wine region). Grapes are de-stemmed and immediately soft pressed and separated from the skins. Natural yeasts are added to start fermentation quickly before spending 15 days at 17-18 °C to keep the wine as fresh and light as possible. The wine is racked then kept on its fine lees until the end of January (about 4 months). The wine is kept constantly at a maximum of 15°C in order to maintain its freshness.
In the glass
Delicate apricot, peach and floral nose with hints of almonds. Plenty of fruit on the palate and a fresh, mineral finish.